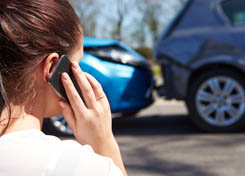 My Car Insurance is not just any car insurance provider. We are one of those who understand your needs and provide you with the best possible solutions. This assures you of getting the best possible attention and respect you deserve. We can assure you of this because we have gone through this ourselves in the past and started to think of MCI UAE since then. 

In a normal case scenario, you pay the car insurance premium and get the car insurance policy. We pray that you have a clean and safe year and have no claim. This is what all the parties wants. Car Insurance companies will save on claims and accident is something no one likes. But it is a reality. If, God forbid, you face the disliked situation, we will ensure to assist you at every stage. In fact, this is the time when the insurance company is at the real test. We guarantee a win-win situation for both the parties by providing you with the best service and establishing the reputation of the insurance company. 

Money comes second for us and your satisfaction is our top priority. This point is further proved because we also assist in car insurance claims for those who have not bought the policy from yes. Yes! This is the truth. We believe that a satisfied customer is the main asset. This way we save a lot on marketing expense as well. When you will be happy and satisfied with our service, you will definitely recommend our services to your family and friends. The best part is, the savings on our marketing budget is further shared with you. We pay your bills depending on your savings with us. 

There is a lot more for you and only you here. In case you want us to explain this further to you in person, please feel free to contact us. To make it even simpler, let us know if you want us to give you a call back.