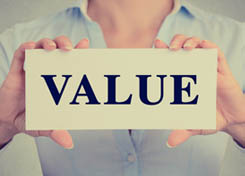 When we say Unmatched Car Insurance Policies, we simply mean that the benefits you get in the policy will be far much better than a the policy you obtain from other than us. It is not because we get some extra features added to the benefits. It is because we ensure that whatever is mentioned in the coverage is delivered to you. There will no ifs and buts at the time of claims.

Not only this, we also are aware of the package deals and understand their combinations best. This way you don't pay for anything that can be included for free. All the tedious work of going through the documentation process and survey, when required, is taken care of by our experts. This frees you from the non-essential tasks and lets you focus on your daily routine.

Since we have already combined the best possible deals and only recommend these, therefore it is assured that the policies and their comparison on our website have already been tailored to deliver all the possible features and benefits to you. Simply go through the comparison chart or ask us to give you a call back. It will be completely our pleasure to assist you.