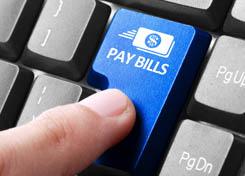 Paying bills can be hassle. Sometimes standing in the queues or loging in to multiple accounts can be bothering. We take care of your two types of important billings, i.e. Salik Recharge and Mobile Recharge, and you can avail this facility right from your dashboard.

Since we are not any financial institution or do not offer any prepaid services, therefore this facility is only available to those who have earned cashback from us. This cashback can be utilised to recharge your Salik Account or any prepaid mobile number from within your dashboard.

We strive to make your life as simple as possible when you use our services. This is ensured by moving you out of the queues and providing you with the alternate channels. For example, if you need to recharge your Salik Account, you just have to send us a request from within your dashboard with the detils. We will provide you with the Salik Recharge Voucher number that you can use immediately upon receipt.

Please note that the policies issued with discounted price will not be able to redeem cashback on their own policies.

We can give you a callback if you need further understanding on this. It will be completely our pleasure to serve you.